Custom Printed
T-Shirts
and Apparel
*OFFER INCLUDES FRONT LOGO UP TO 4″X4″ AND BACK PRINT up to 10.5″X10.5″, SIZES SMALL-XL. ADDITiONAL COST FOR SIZES 2XL AND ABOVE. (valid with Dtf transfers only) ARTWORK MUST BE PRINT READY. 10 piece minimum required. Applicable sales tax will be applied once final order details are submitted.
*Offer includes front logo up to 4″X4″ and back print up to 10.5″X10.5″, Sizes small-Xl. Additional cost for sizes 2XL and above. (valid with dtf transfers only) Artwork must be print ready. 10 piece minimum required. APPLICABLE SALES TAX WILL BE APPLIED ONCE FINAL ORDER DETAILS ARE SUBMITTED.
Do heat transfers last long?!?!
Custom t-shirts in Oceanside, Ca
The most frequent question we get asked is. Do heat transfers last long? The answer is yes!
We can only speak for our heat transfers but both our DTF heat transfers and screen printed heat transfers last just as long as traditional screen printing.
The best part about our heat transfers is that they feel just as great as a screen printed shirt.
We have washed tested all of our heat transfers and they have with stood over 40 washes and are still looking amazing without cracking or peeling.
Just like any other service it also comes down to the professionals providing the service. Our extensive knowledge and experience in the industry is what makes us different.
Whether you are looking to get 10 or 100 custom t-shirts. We have budget friendly options to help get
you started with quality custom t-shirts. While other printing methods usually have a minimum order of 25 plus.
Our minimum order of 10 pieces is a great way to test out prints and then move onto bigger production runs.
We are able to do 1 color, 2 color designs but we specialize in full color designs and the best part is that we don't charge more for full color designs.
Let's get you started with your custom printed T-Shirts and Apparel
We provide single color, multi-color, and full color printing
options in Oceanside, Ca and San Diego County
Create Your Custom T-Shirts
Custom t-shirts in Oceanside, Ca
Custom apparel for your
business, brand, or next event
Custom t-shirts in Oceanside, Ca
Screen Printed heat transfers and Direct to film transfers are made to last. Each have been tested with 40+ wash test, stretchability, and color vibrance.
Perfect for your custom t-shirts, hoodies, bags, and other apparel. 
Why Choose Defyyne Prints?
We offer our custom t-shirt printing services in Oceanside, Ca and San Diego County 
Do you have any Questions?
Feel free to give us a call.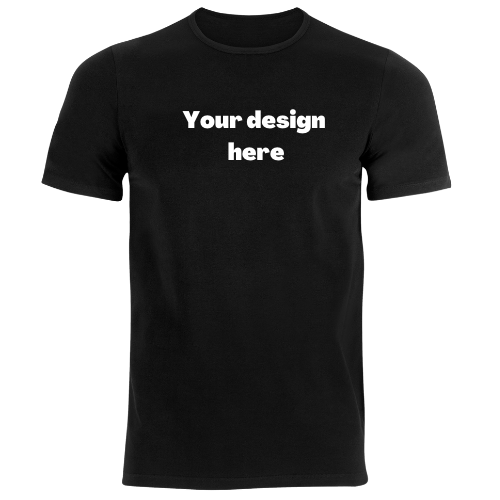 Screen printed transfers are made by the process of screen printing using plastisol ink onto a special release paper then heat applied to your garment. Long lasting and perfect for you custom t-shirts.
Custom T-shirt Service Areas: Oceanside, Carlsbad, Encinitas, La Jolla, Vista, San Marcos, Escondido, Temecula