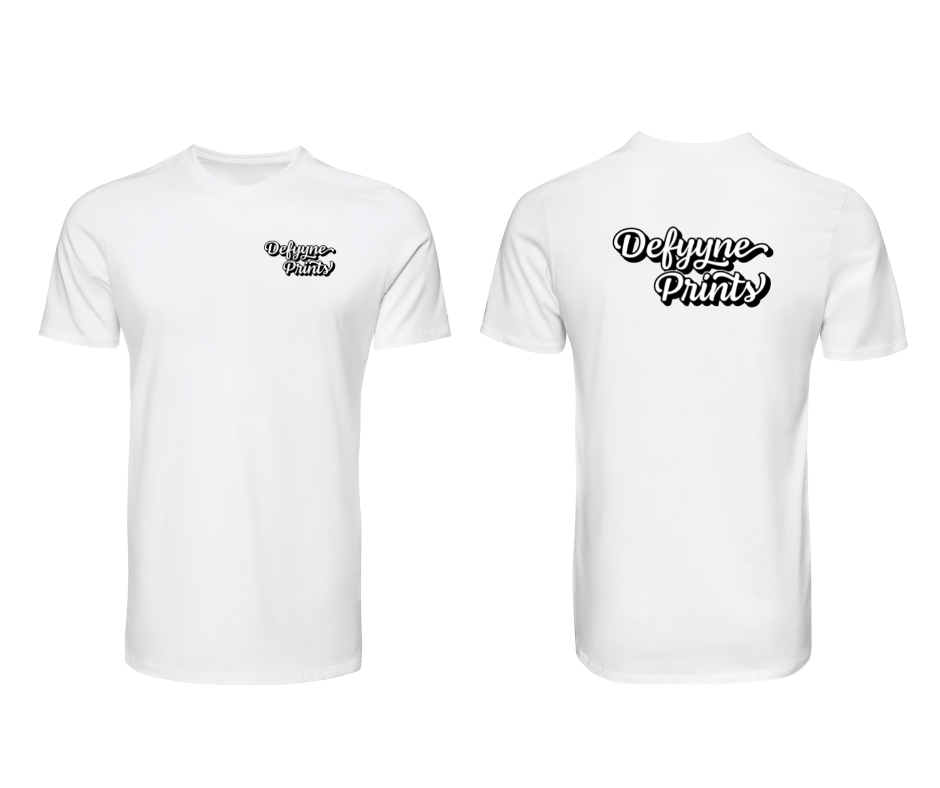 Quality T-shirts And Apparel At An Affordable Price
Pricing will vary across all orders but to help get you started we are currently offering a sale for custom t-shirts. The sale includes the T-Shirt, up to a 4″X4″ front chest logo, and 12″X6″ back print for only $16 each. With a required 10 piece minimum. (Small-Extra Large included and additional charge for bigger sizes. Artwork must be print ready.
Most printers require a minimum order quantity of 25+ pieces to get started which is why we want to offer a great alternative to help you get started with your custom t-shirts and apparel. 
We normally charge based on the size of your design, the number of print locations, and quantity of shirts you are getting. With a larger order quantity we are able to give you better pricing. Remember there is no additional charge for full color designs. 
To speed up the order process on please have your artwork ready for print. This would be a fully vectorized design. If you need help making your design into a vector we can help vectorize your design for an additional charge. A vector gives you a nice crisp, clear, and clean image when it comes to printing and is our preferred way to print your designs. 
Our standard shirts we use for printing are 100% ringspun cotton. They are light, soft to the touch, and feel great when wearing. 
If you have a particular size you want your design to be let us know and we can give you a quote. 
We also print on other garments as well such as hoodies, crewneck sweatshirts, tank tops, tote bags, and more. 
Let us know what you need and we'll let you know if it's something we can do.
If you have any questions feel free to give us a call at (760) 208-2803 or send us an email at defyyneprints@gmail.com
Create Your Custom T-Shirts